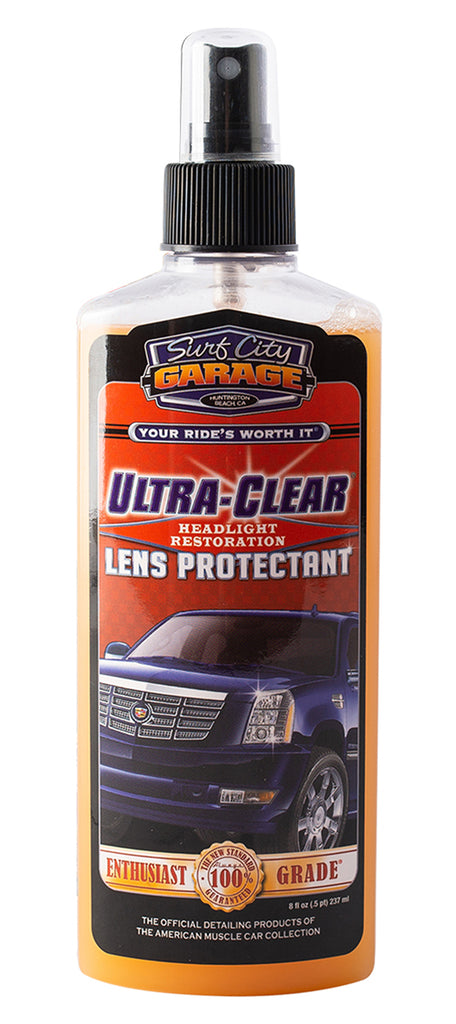 Ultra-Clear™ Lens Protectant
$6.99
$0.00
Product Details
What makes Ultra-Clear® better than other headlight restoration kits? No sanding required. Most other kits require several steps of sanding to remove contaminants. That's a lot of work. Only Ultra-Clear uses advanced Micron Polishing Technology™ which eliminates the need for sanding and gives you that factory-new look without all the extra effort. And only Ultra-Clear includes a Lens Protectant that protects new, undamaged lenses and freshly restored ones from future fading.
Special Instructions
1). Shake well. 2). Spray the entire lens with Ultra-Clear Lens Protectant and wipe dry using a clean microfiber cloth.
Satisfaction Guaranteed
"Give our Enthusiast Grade® detailing products from Surf City Garage a try. If they're not the best you've EVER used, give me a call, and I'll PERSONALLY buy them back."
Tim Miller - Founder, Surf City Garage