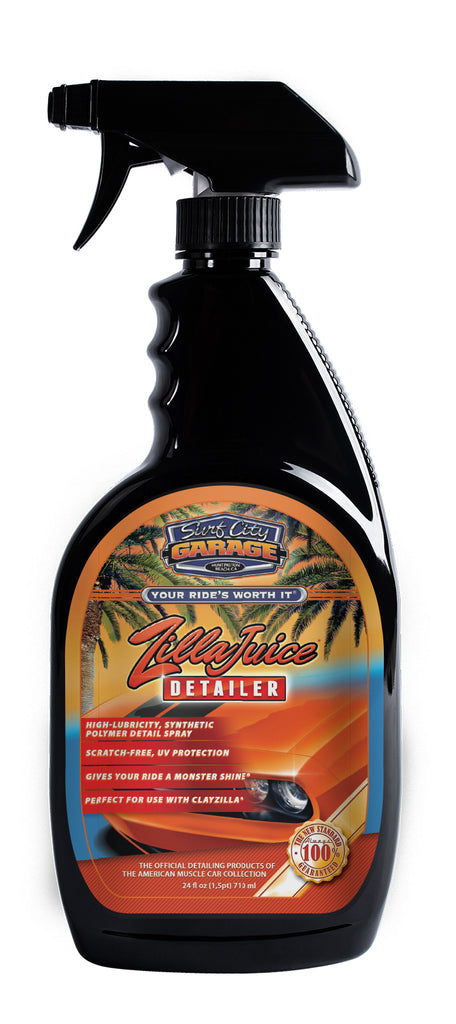 Zilla Juice® Detailer
$10.99
$0.00
Product Details
Not all spray detailers are created equal. Zilla Juice was specially engineered with synthetic polymers to provide the ultimate lubrication and protection when using ClayZilla® on your vehicle. The high-tech, synthetic formula leaves behind an unmatched shine with lasting UV protection. So treat your car right and give it some Zilla Juice.
Special Instructions
(1) Shake before use. (2) On a cool surface, spray product over a small section to lubricate the area. (3) Move ClayZilla over the lubricated section with light pressure. (4) Dry with a clean microfiber towel.
Satisfaction Guaranteed
"Give our Enthusiast Grade® detailing products from Surf City Garage a try. If they're not the best you've EVER used, give me a call, and I'll PERSONALLY buy them back."
Tim Miller - Founder, Surf City Garage