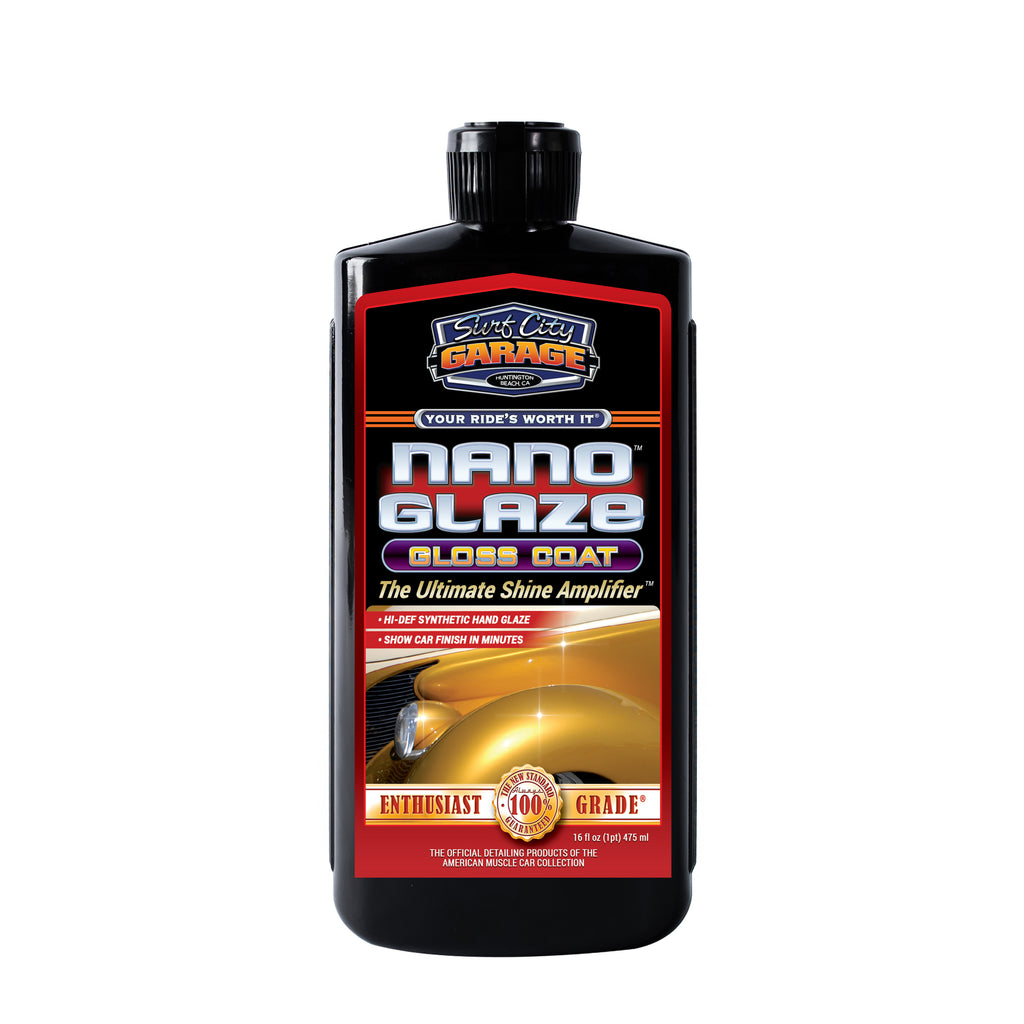 Nano Glaze™ Gloss Coat
$24.99
$0.00
Product Details
Is your ride freshly waxed and detailed, but you still want more? Amp up the shine with Nano Glaze Gloss Coat. Super easy to use, this hi-def synthetic hand glaze includes #1 Carnauba Wax and is safe for all clear coats. Use it for a smooth-as-glass finish in just minutes. It's the ultimate shine amplifier. Put on your sunglasses and be careful not to blind others.
SKU 135
Special Instructions
(1) Shake vigorously before use. (2) Use in shade. Apply product to towel. Wipe onto surface of paint. (3) Continue until all product is removed. (4) Lightly buff to a brilliant gloss.
Satisfaction Guaranteed
"Give our Enthusiast Grade® detailing products from Surf City Garage a try. If they're not the best you've EVER used, give me a call, and I'll PERSONALLY buy them back."
Tim Miller - Founder, Surf City Garage
SCG QUALITY
Advanced Nanotechnology for durability
Synthetic polymers with #1 Brazilian Carnauba for shine
Long-lasting protection in minutes