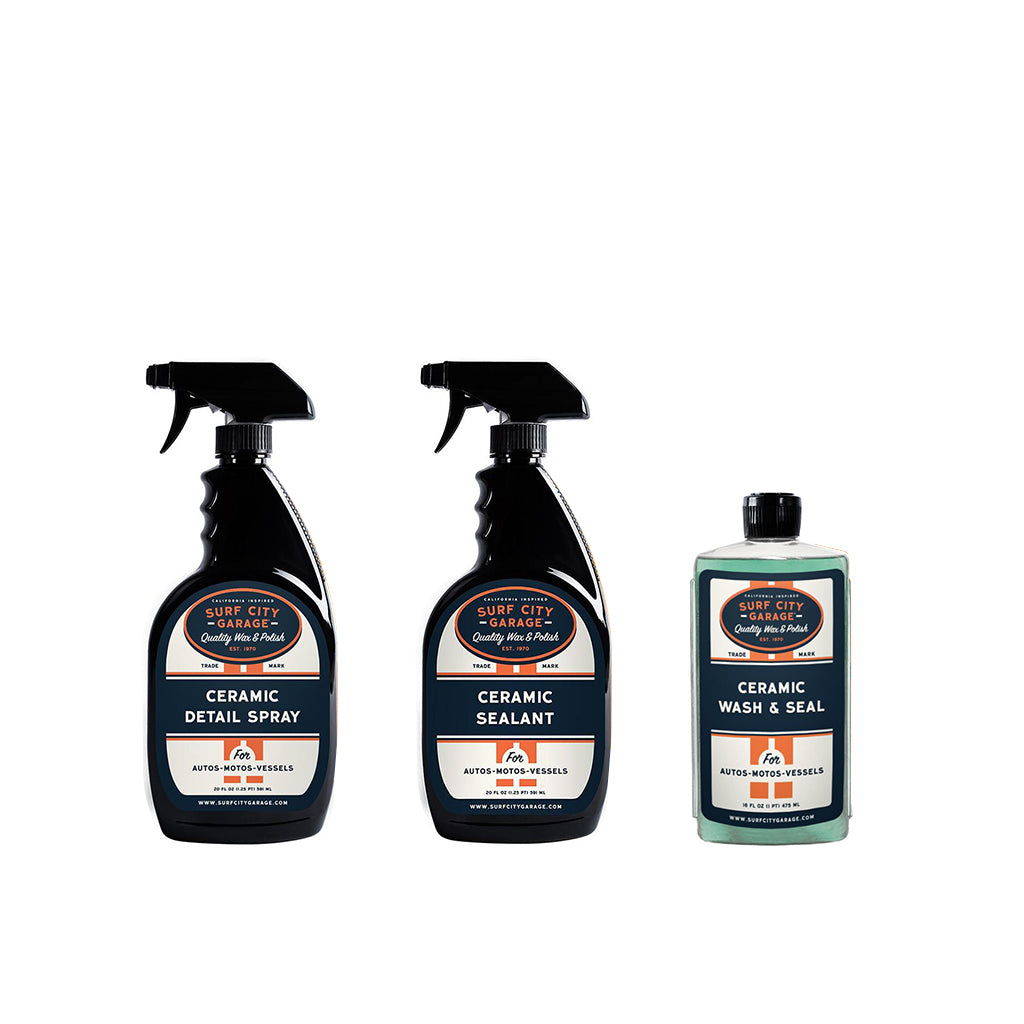 Ceramics Made Simple Quick & Easy KIT
$36.99
$0.00
Product Details
When it comes to Ceramics, it doesn't have to be scary or even complicated.  We know some of you don't want to go the 9H coating route. So in that case we have made a Quick & Easy Kit that will still get you the ceramic longevity and durability without the use of a true 9H coating. Ceramics Made Simple.
Step 1 Ceramic Sealant 
Produces a layer of durability and longevity compared to a standard carnauba wax.
Step 2 Ceramic Wash & Seal
When it comes time to wash, ceramic wash & seal will clean and replenish your layer of ceramics sealant.
Step 3 Ceramic Detail Spray
In between washes and for light dust, you can maintain your shine with Ceramic Detail Spray. It will replenish and shine your layer of ceramic.
CLICK HERE for a step by step guide of Ceramics Made Simple.
Includes: 
Ceramic Sealant
Ceramic Wash & Seal
Ceramic Detail Spray