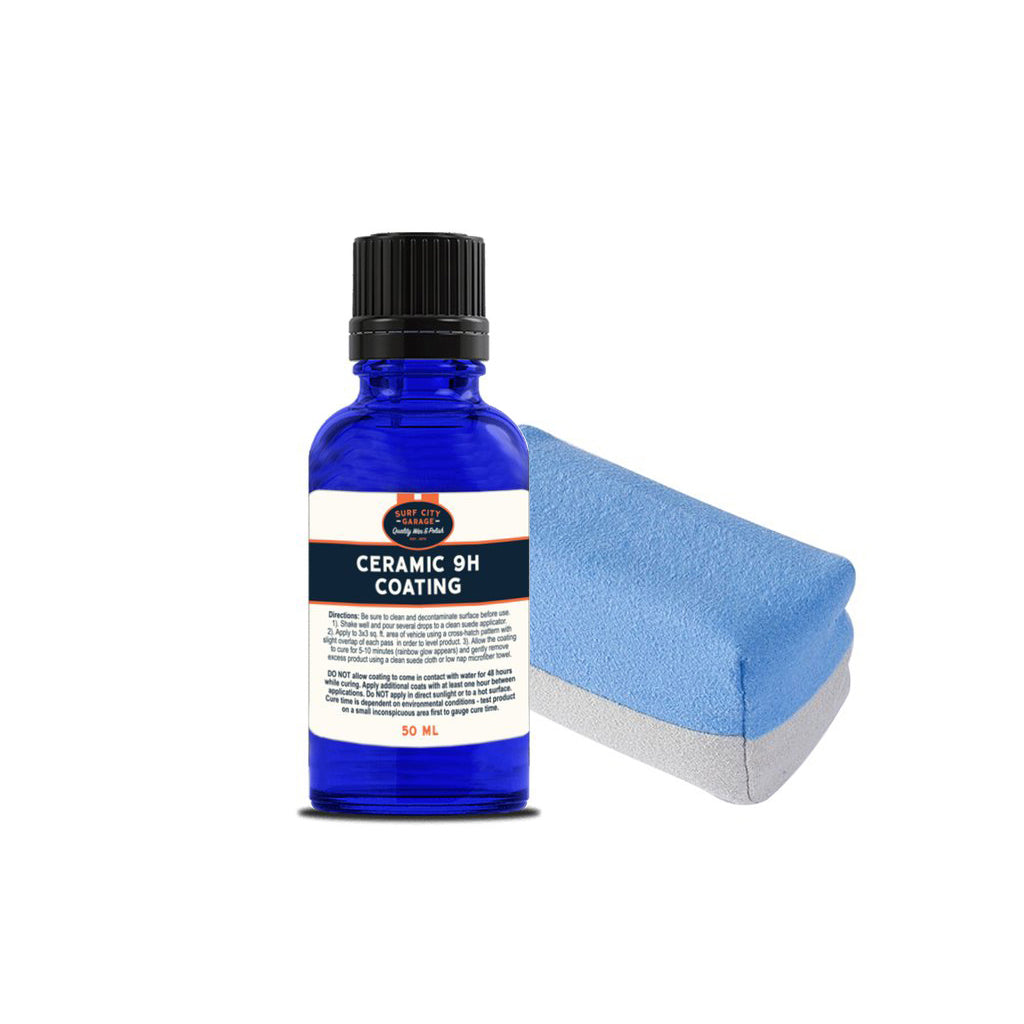 NEW LOOK! Ceramic 9H Coating (50 ml) + Duo-Tone Ceramic Applicator (LIMITED SUPPLY)
$101.95
$0.00
Product Details
Bring your paint back to life with our Ceramic 9H coating. We've perfected the process to make it easy to use and easy to understand.  Adding Ceramic into your detail line up increases the longevity of the protection and shine AND is more durable than a regular wax or sealant.   The nano-crystalline formula provides a shield of protection from damaging elements, and leaves behind a deep, reflective shine. This isn't one of those sealants that lasts for just months, you can actually enjoy the hydrophobic properties and durability for up to 4 years!
(1) Duo-Tone Ceramic Applicator included
*One bottle of 9H Ceramic Coating will do (1) mid-size sedan including wheels.
CLICK HERE for a step by step guide of Ceramics Made Simple.
MSDS

SKU 624
SCG Quality
Durability: 4+ years
Leaves behind a hard, semi-permanent layer
Protect against weather, contaminants, UV rays, water, etc.