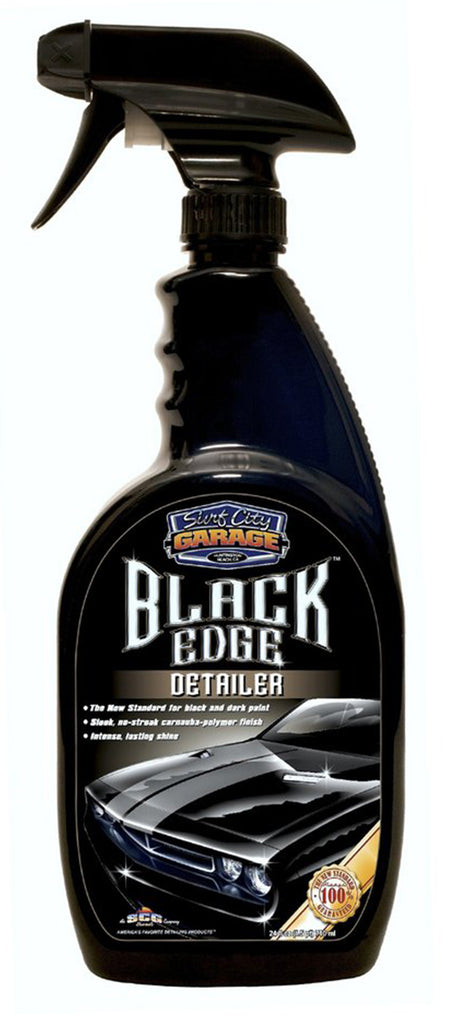 Black Edge® Detailer
$14.99
$0.00
Product Details
Take detailing your black or dark car to the edge – Black Edge. Goes on easier, leaves a smoother sleeker finish and provides greater protection from UV rays and the elements than any other product out there. Only Black Edge™ is specially formulated to make black and dark paint stand out and shine. Never scratches, never streaks, and never builds up – and it's 100% safe for clear coats. 
Its #1 Brazilian Carnauba formula with Advanced Particle Suspension Technology® means you can use it on a dusty car without scratching. Black Edge™ –the fastest way to take your black and dark car's shine and protection to the edge.

SKU 920
Special Instructions
(1) Shake before use. (2) Spray a light mist on surface of car. (3) Dry with a clean towel (microfiber or soft cotton). (4) Lightly buff.
Satisfaction Guaranteed
"Give our Enthusiast Grade® detailing products from Surf City Garage a try. If they're not the best you've EVER used, give me a call, and I'll PERSONALLY buy them back."
Tim Miller - Founder, Surf City Garage
SCG QUALITY
Creates a clean, just-waxed look
Sleek, no-streak carnauba-polymer finish
Intense, lasting shine