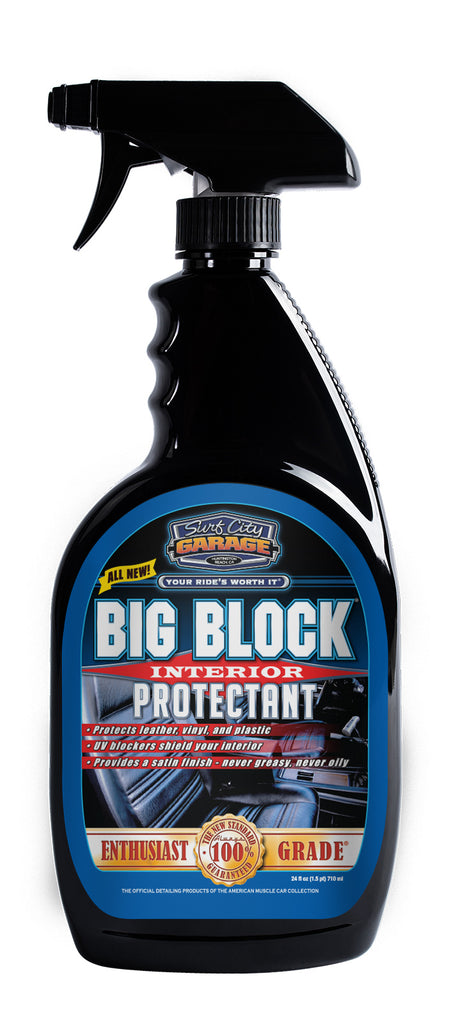 Big Block® Interior Protectant
$14.99
$0.00
Product Details
Your car's interior deserves just as much protection as its paint and wheels.
Harmful UV rays, the sun's heat and even intense cold can ruin your interior, making it dry out, fade and crack. Big Block Interior Protectant puts a stop to that in no time! Its powerful UV blockers keep your interior looking like new. Specially formulated Enthusiast Grade quality works great on leather, vinyl and plastic.
Simply spray on and wipe off for a smooth satin finish that's never greasy or oily.
SKU 111
Special Instructions
1). Spray liberally onto dash, door panels, or seating surfaces. 2). Wipe away product with a clean, dry microfiber towel. 3). Remove any overspray or excess product with towel
Satisfaction Guaranteed
"Give our Enthusiast Grade® detailing products from Surf City Garage a try. If they're not the best you've EVER used, give me a call, and I'll PERSONALLY buy them back."
Tim Miller - Founder, Surf City Garage