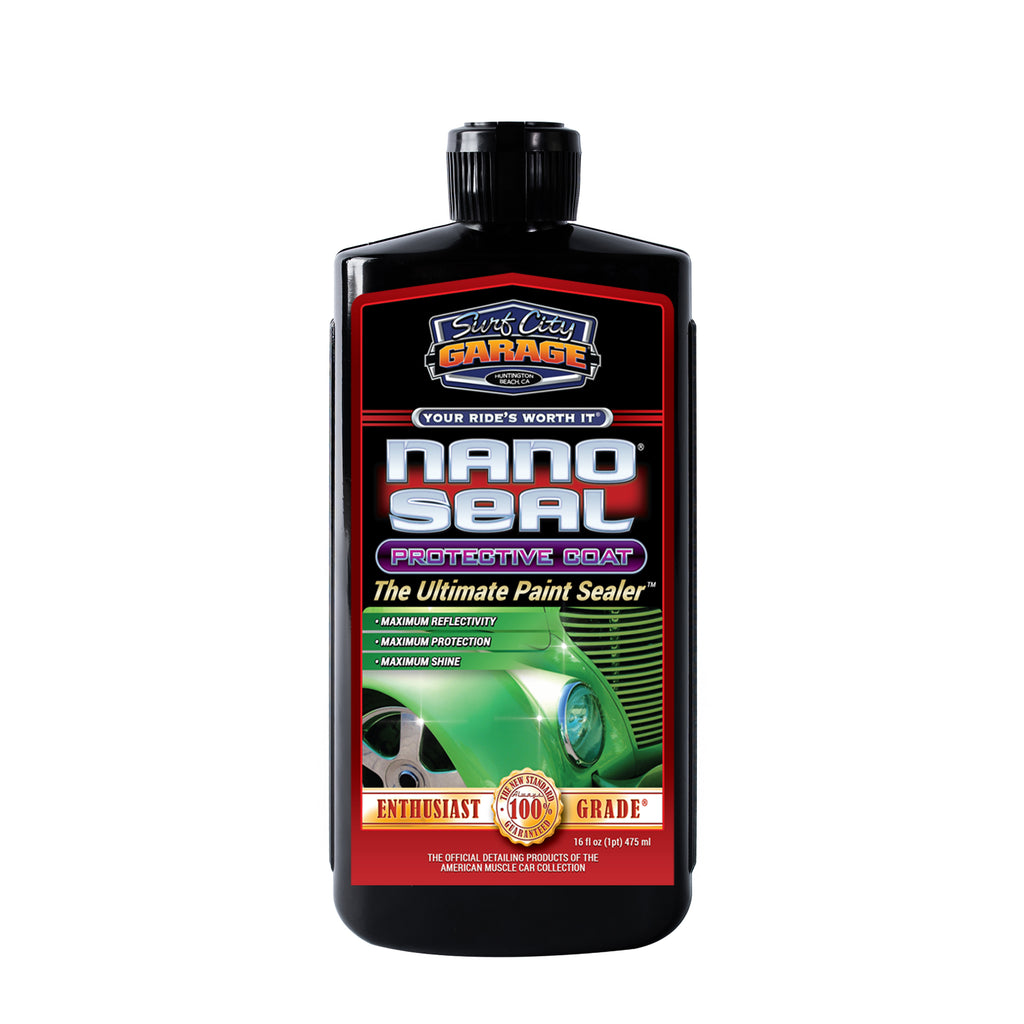 Nano Seal™ Protective Coat
$151.99
$0.00
Product Details
Unsealed pores in your paint, whether you can see them or not, cause major damage. They let Mother Nature walk right in and shorten the life of your paint. They also absorb light, which steals the shine from your car's surface. Nano Seal is the best thing you can do for your car's paint – period. It coats and seals every single pore for maximum protection, shine and reflectivity. The pores are filled and actually reflect light so you get a hi-gloss, hi-def shine that lasts unlike any other. There is no other product on the market that can offer the type of protection and award-winning gloss you get with Nano Seal. So just say no to Mother Nature and get a world-class shine at the same time.
SKU 134
Special Instructions
(1) Wash car. (2) Shake well. (3) Use in shade. Use circular motion to apply to painted surface of car with microfiber applicator pad. (4) Leave on at least 20 minutes. (5) Remove with clean towel. (6) Lightly buff by hand to a brilliant shine. Rehydrate if needed.
Satisfaction Guaranteed
"Give our Enthusiast Grade® detailing products from Surf City Garage a try. If they're not the best you've EVER used, give me a call, and I'll PERSONALLY buy them back."
Tim Miller - Founder, Surf City Garage
SCG QUALITY
Advanced Nanotechnology for durability
Synthetic polymers with #1 Brazilian Carnauba for shine
Long-lasting protection in minutes